Blog Home
A Dozen Movies to Watch in October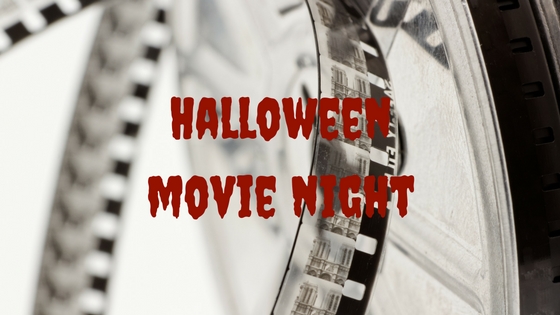 October has arrived here in Manchester, New Hampshire, and that means all things autumn, including Halloween of course. We thought it would be fun to round up a list of Halloweenesqe movies to share with members of our apartment community at Colonial Village — we came up with a dozen we think are worthy of your time, so grab the popcorn and the drinks, and start watching. It may take you all month!
Young Frankenstein (1974)
An American grandson of the infamous scientist, struggling to prove that he is not as insane as people believe, is invited to Transylvania, where he discovers the process that reanimates a dead body. Directed by Mel Brooks; Stars Gene Wilder, Madeline Kahn, Marty Feldman, and Peter Boyle.
Little Shop of Horrors (1986)
A nerdy florist finds his chance for success and romance with the help of a giant man-eating plant who demands to be fed. Directed by Frank Oz; Stars: Rick Moranis, Ellen Greene, Vincent Gardenia, Levi Stubbs
Beetlejuice (1988)
A couple of recently deceased ghosts contract the services of a "bio-exorcist" in order to remove the obnoxious new owners of their house. Directed by Tim Burton; Stars: Alec Baldwin, Geena Davis, Michael Keaton, and Annie McEnroe
Corpse Bride (2005)
When a shy groom practices his wedding vows in the inadvertent presence of a deceased young woman, she rises from the grave assuming he has married her. Directed by Tim Burton, Mike Johnson; Stars Johnny Depp, Helena Bonham Carter, Emily Watson, Tracey Ullman
Sleepy Hollow (1999)
Ichabod Crane is sent to Sleepy Hollow to investigate the decapitations of 3 people with the culprit being the legendary apparition, the Headless Horseman. Directed by Tim Burton; Stars Johnny Depp, Christina Ricci, Miranda Richardson, Michael Gambon
The Rocky Horror Picture Show (1975)
A newly engaged couple have a breakdown in an isolated area and must pay a call to the bizarre residence of Dr. Frank-N-Furter. Directed by Jim Sharman; Stars Tim Curry, Susan Sarandon, Barry Bostwick
The Phantom of the Opera (2004)
A young soprano becomes the obsession of a disfigured musical genius who lives beneath the Paris Opéra House. Directed by Joel Schumacher; Stars Gerard Butler, Emmy Rossum, Patrick Wilson.
Practical Magic (1988)
The wry, comic romantic tale follows the Owens sisters, Sally and Gillian, as they struggle to use their hereditary gift for practical magic to overcome the obstacles in discovering true love. Directed by Griffin Dunne; Stars Sandra Bullock, Nicole Kidman, Stockard Channing
Edward Scissorhands (1990)
A gentle man, with scissors for hands, is brought into a new community after living in isolation. Directed by Tim Burton; Stars Johnny Depp, Winona Ryder, Dianne Wiest.
The Addams Family (1991)
Con artists plan to fleece the eccentric family using an accomplice who claims to be their long lost Uncle Fester. Directed by Barry Sonnenfeld; Stars Angelica Huston, Raul Julia, Christopher Lloyd.
Hocus Pocus (1993)
After three centuries, three witch sisters are resurrected in Salem, Massachusetts on Halloween night, and it is up to two teenagers, a young girl and an immortal cat to put an end to the witches' reign of terror once and for all. Directed by Kenny Ortega; Stars Bette Midler, Sarah Jessica Parker, Kathy Najimy.
Teen Witch (1989)
High school misfit Louise, at a loss for romance, discovers magical abilities, but the teenage witch finds that she cannot conjure herself true love, so what? Directed by Dorian Walker; Stars Robyn LIvely, Dan Gauthier, Joshua John Miller.
And there you have it — a dozen movies to fill your leisure hours. Which ones are your favorites? Are there any we missed? Let us know in the comments and thanks for reading today's post!