Blog Home
Apply Today Tips for Filling Out Applications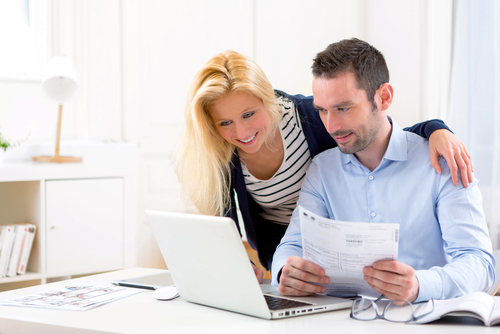 If you're thinking about moving to one of our Colonial Village apartments in Manchester, NH, today's blog post is applicable — it's actually helpful for anyone who needs to fill out most types of applications. If this is your first apartment away from home, we know that deciding to move into a new apartment is exciting, exhausting, and perhaps a bit intimidating all at the same time. We have pulled together some tips for preparing to submit applications that can be useful for any application, including applying for an apartment. Paying attention to the details can make a huge difference. Take these steps when filling out an application. Doing so will help the process go more smoothly. .
Verify Your Credit
It's important to know where you stand financially before you start filling out an application. Getting a copy of your credit report is a good place to begin the process. Review the report and verify that the information is accurate. If it is not, take steps to make corrections before you fill out an application. Determine if your credit matches the requirements of the application. This is an easy way to avoid disappointment based on credit.
Documentation Preparation
Track down and gather up the documentation you will need. Types of documentation you will typically need include your driver's licenses, social security cards, proof of employment, and possibly references. Many applications require a copy of these documents to be attached. Scanning and saving them as a PDF file prior to starting the application can expedite the process when you are actually filling in the application.
Do a Read-Through
Before you begin filling out an application, read through it to get a general idea of what will be required and what information and documentation you will need to have on hand so you will be prepared when you actually fill it out.
Double-Check the Document
Once you've completed, but before you submit your application, double-check it for accuracy and completeness. This will help ensure that you didn't miss anything and that the information is correct. It is annoying to realize after you hit "send" that there was an error. Be sure to check for typos and correct spelling too. First impressions still count, even if it's only an application.
Please feel free to share any tips for filling out applications that you may have in the comments below for someone who may be filling out an application today!