Blog Home
Manchester Happenings December Edition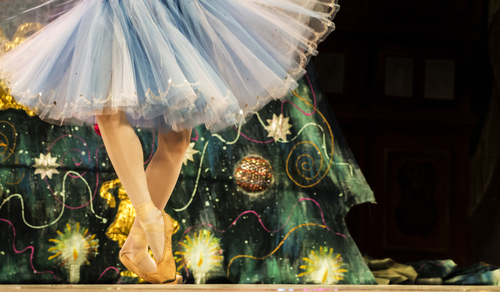 Welcome back to the Colonial Village Blog! This month we are featuring a few of the activities that are happening in the Manchester, NH area. Take some time to attend one of these events then head back to your apartment and enjoy a glass of holiday cheer!
From the website: "Come celebrate the season as our Palace Theatre tradition continues with Charles Dickens' classic story of Scrooge and Tiny Tim. Known for his penny pinching ways, Scrooge is visited by three ghosts on a snowy Christmas Eve. These Ghostly visits reveal Scrooge's past, present and future, filling him with new found hope and joy in the Christmas season! Filled with lively song and dance, special effects, professional actors and a live orchestra, this heartwarming tale will create a family memory you'll cherish forever."
The venue for A Christmas Carol, the Palace Theatre, is about 8 minutes from Colonial Village.
"Jim Brickman has transformed the genre of solo piano music with his original pop-style instrumentals and star-studded vocal collaborations.

Brickman's extraordinary keyboard skills have earned him 21 Number One albums and 32 Top 20 Radios Singles in the industry bible, "Billboard" magazine. He's garnered two Grammy nominations, gospel music's Dove Award, two SESAC Songwriter of the Year Awards, and the Canadian Country Music Award. He also has a music scholarship named for him by his alma mater, the prestigious Cleveland Institute of Music.

"Hope," "Faith" and "Peace" are truly at the heart of Jim Brickman's passionate songwriting. "I write music to be shared – to soothe, to inspire, to celebrate, to love. To me, music is the pure and simple soundtrack to life's most memorable moments." Jim Brickman: A Joyful Christmas is about 8 minutes from Colonial Village."
CHABAD of NH and Concord Nissan Present: Chanukah at the Palace. According to the website, the event will feature the following:

— 8th Day on the Eighth Night
— Magician Anthony Salazar
The venue for Chanukah at the Palace is about 8 minutes from Colonial Village.
Don't miss out on this December tradition. Catch the NH School of Ballet's production of The Nutcracker. "With a cast of over 60 dancers, this performance will please audiences of all ages." The timeless story of Clara, the Mouse King and the Nutcracker Prince is sure to leave you enchanted. Watch Clara dance with her Prince, see a growing tree, falling snow and of course be enchanted by the Sugar Plum Fairy. The show is a true classic for the whole family at an affordable price.
The NH School of Ballet Nutcracker is about 8 minutes from Colonial Village.
These are just a few of the events happening in the Manchester, NH area this month. We hope you make it to some of them. As promised, here are some warm drinks for after attending a winter event. The very name, wassail, evokes homey thoughts, and this concoction of citrus and spices heated through until the spices permeate the whole is a time-honored holiday drink. The name, Grandma's Wassail indicates it is time-tested too. Plus here are 10 warm drinks or these 6 hot, healthy drinks if you're worried about overindulging on all the sweets of the season!
Let us know what else is happening in the comments! Happy holidays to everyone in our apartment community, and thanks for reading today's post.