Blog Home
Pi Day USA Lets Celebrate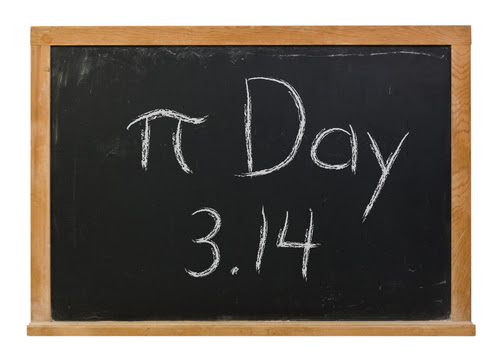 The number π is a mathematical constant, the ratio of a circle's circumference to its diameter, approximately equal to 3.14159, which goes on to infinity and beyond. All across America, including in Manchester, NH, we'll be eating pie come the 14th of the month. But, not everyone likes pie (it's hard to imagine, but it's true), so we've come up with some alternatives to pie to add to your Pi Day pie offerings for those in your set who don't care for pie.
Pie Fries & Jam

Everyone already knows that a slice of pie can't be beaten. But in terms of finding a more portable and fun way to deepen your love for this glorious day of pie, pie fries help you appreciate the golden crust that lures any heretic to the haven of fruit-filled joy.

There's a beautiful simplicity to this recipe, and adding your favorite jam or fruit preserves to the mix makes it easier for those that can't commit to just one flavor for pi day. You can find everything you'll need for this recipe over here.

Ice Cream & Pie Shakes

Pie fries are good and all, but ice cream pie shakes are a homemade way to combine the divine indulgence of ice cream with your favorite pie. And it couldn't be any easier to make. Whether you're starting with something you picked up at your favorite local bakery or something you made yourself, all you'll need is a slice of pie, vanilla ice cream, and the help of your handy-dandy kitchen blender.

To see pictures of how it all turns out, and tips on making it all come together, you can head over here.

Apple Pie Cookies

Since we've already talked about mixing pie with fries and ice cream shakes, it would be pure mockery if we didn't include a recipe that combined cookies with pie. Though this recipe focuses on apple pie, you could easily swap out the ingredients for your favorite filling instead.

With the right amount of fresh apples, ground cinnamon, and nutmeg — and lemon for extra zest — you'll have a cookie sheet full of these delicious wonders in no time. You can find everything you'll need to bake them by heading over here.
What is your favorite kind of non-pie dessert? Please share in the comments, we're all for desserts! Thanks for reading the Colonial Village Blog today.