Blog Home
Summer Reading at Colonial Village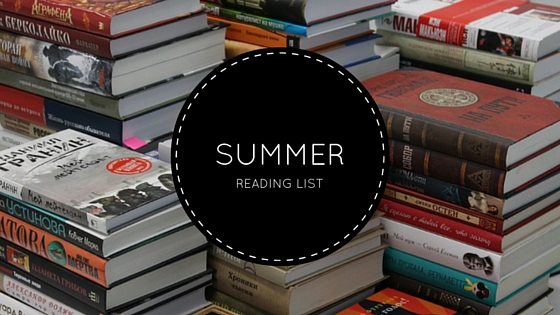 "Reading is important, because if you can read, you can learn anything about everything and everything about anything." —Tomie dePaola
We agree, and today, to help you in a quest for reading, the Colonial Village Blog has a reading challenge. Our challenge is a little different from others, for one thing, we won't be tracking you and handing out prizes, but we do know members of our apartment community can benefit from reading for pleasure. To help you get started, we have a dozen categories to check out.
A book that's won an

award

.
So you can see what all the hype is about and expose yourself to great writing and storytelling.
We've all gone through it, but everyone's experiences are different and valuable.
Something

recommended by a librarian

.
Who better to get recommendations from than someone whose job it is to know books?
A

memoir

.
There's something about reading someone's real struggles and triumphs that can be helpful when dealing with your own.
A book with a

child narrator

.
Learn from the innocent — they often see things we miss.
An

immigrant story

.
To educate yourself on and gain sympathy for some of the realities of the immigrant experience.
Take pride in wanting to improve yourself!
A

sports book

.
Whether or not you like to watch sports, a sports book can teach you valuable lessons about teamwork and perseverance.
Experience a whole new world in ways that only these fantastical books can provide.
Whether you're new to this genre or a diehard fan, you can find a huge variety of books, complete with speech bubbles and great visuals that will thrill you.
Learning about the issues other people have gone through from their perspectives is always relevant and important.
See what really makes the book better (hint: it probably has a lot to do with more detail and room for character development).
Head on over to the Manchester, NH library or your favorite bookstore soon to stock up on reading material — or head online and see what you can find on Amazon. Thanks for taking the time to read this month's post!