Blog Home
V.A.C.A.T.I.O.N. in the Summertime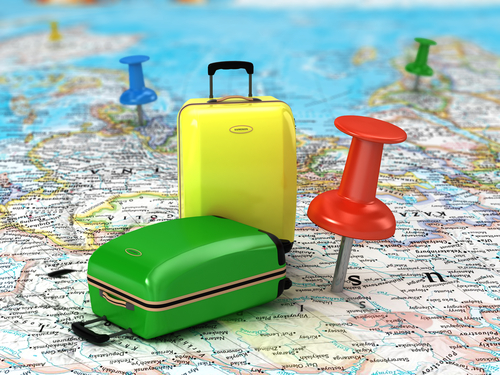 It's August and chances are before fall weather hits and the kids are headed back to school, you may want to get in one last weekend away from your apartment and the daily grind, or you may be headed out on a well deserved, two-week vacation in a fancy resort. Whatever the case may be, whether you are traveling out of Manchester, New Hampshire, or out of the country, we've got some tips that can make the trip go more smoothly in the Colonial Village Blog today.
Use Apps
You can find many apps out there that will make your trip go much smoother. KOA has a few different app suggestions to use for your next trip:
-INRIX is a traffic app that will let you know of accidents, traffic jams, and other road alerts. It will then help you find the best way around the traffic.
-Gas Buddy is perfect for finding the nearest and cheapest gas around.
-Roadtrippers is a great app to find the best local information. Find reviews about cool places and hidden gems in each city you visit.
Car preparations
Whether you're flying or taking a road trip, chances are you're going to spend some time in your car. We have a few tips to get your car ready. First, clean out and organize the car a day or so before you're planning to leave. Take out anything you won't be needing that might be laying around such as sports equipment, trash, books, or anything else that's taking up space. This will make packing up the car much easier on you. In order to keep the car organized and tidy during the trip, consider purchasing a headrest storage hook and portable trash can.
Home Sweet Home
Before you leave, make plans so your return to Manchester, NH is a pleasant and welcoming experience. Be sure to take the trash out, take care of any dirty laundry, and clean out the refrigerator before you leave. In preparation for your homecoming, plan an easy-to-fix meal and freeze it; for example, a frozen lasagna and garlic bread will make an easy, filling meal. Take time to change the sheets on your bed before you head out the door. There's nothing like coming home after a trip and slipping between the clean sheets of a freshly made bed, except perhaps sleeping in your own bed!
Safe travels! Enjoy the rest of your summer. See you next time and thanks for reading the Colonial Village Blog.